Hali's Story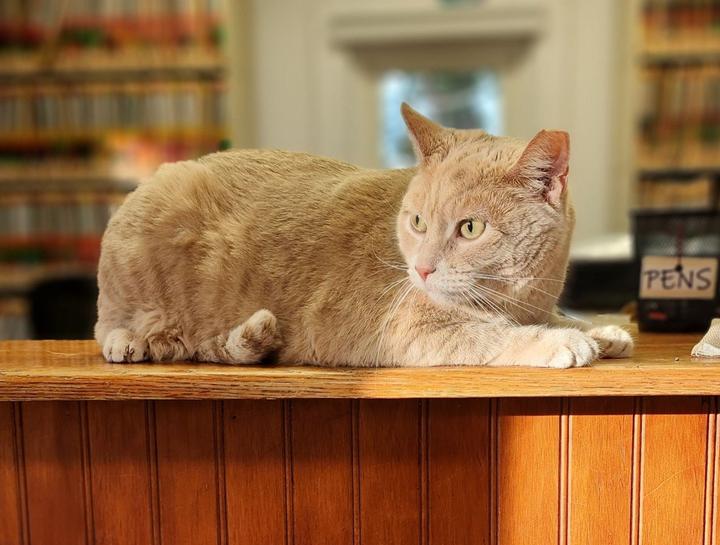 January 27, 2023
Hali(tosis) is our hospital kitty. She came to us at about the age of 4 with periodontal disease and red, inflamed and painful gums. While most pets don't require dental prophylaxis until they're a bit older, it was clear Miss Hali would require some dental work, with multiple extractions, now.

After her first cleaning and group of extractions, she showed some level of comfort. But, it didn't last long. Within just a couple of months, her gums had again become bright red and inflamed and her breath had gone downhill!

So, another dental cleaning and more extractions. At this point our girl was left with only her incisors! We know it's hard to imagine a young cat or dog being left with so few teeth but Hali was hiding a secret; she was plagued by an auto immune disorder that was causing her mouth to have an inflammatory reaction to the tartar and calculous that built up on her teeth. Now, we all have tartar on our teeth but imagine being a pet that can't brush her teeth everyday to remove it!

Luckily for Hali, our veterinarians came up with a plan to help her body combat this auto immune disorder. By putting her on a temporary, low dose of anti-inflammatory medication and transitioning her to a hypo-allergenic diet made with hydrolyzed protein, Hali's red, swollen gums soon became pink and healthy looking and her breath is fresh as a daisy.

Hali loves her food, even the crunchies! Missing all those teeth hasn't slowed her down one bit. We call her dining style "gatoring" because she looks a little like an alligator when she eats! Hali is going to have a long, healthy life now without that awful dental disease and she's a great cheerleader for other pets that are here for their dental procedures, too.